Contact Info
Neufeld, Kleinberg & Pinkiert, PA
Jason Neufeld
2641 N.E. 207th Street
Aventura, FL 33180
Phone: 305-931-6666
Contact Form
Website:
www.elderneedslaw.com/
Hours of Operation
8:30am - 6:00pm Mon - Fri.

After hours or weekends, please call 305-931-6666 (Dade) | 954-523-8292 (Broward) | 800-379-TEAM (8326) (Lakeland/Toll-Free).
About Us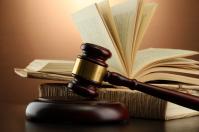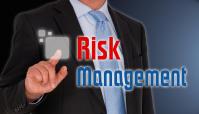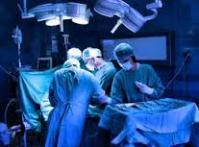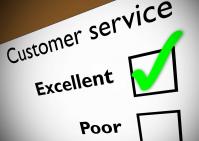 A PERSONAL INJURY LAW FIRM
The Law Offices of Neufeld, Kleinberg & Pinkiert is an experienced and respected accident/injury trial law firm, committed to faithfully serving and protecting the rights of our clients. With combined experience of over 90 years, we've fought on behalf of our injured clients in order to provide them with justice in the face of those businesses or individuals who have harmed them. We have an unquestionably positive reputation for vigorously litigating and bringing claims to trial in an effort to achieve a satisfactory settlement and/or a favorable verdict.
MOTORCYCLE ACCIDENTS
There's a good reason that motorcycle enthusiasts enjoy the warm Florida roadways, but that exhilaration can be cut short when careless drivers and hazardous road conditions cause accidents. If you've been injured in a motorcycle accident, you could be facing long term pain and costly medical bills. The experienced legal team at NK&P can help ensure your case is prosecuted with absolute professionalism and preparedness. We have a long history of successful judgments for our clients.

AUTOMOBILE ACCIDENTS
We all see enough accidents on our daily commutes to know how dangerous driving can be. If you've been injured in an auto accident, it can be incredibly difficult to receive full and fair compensation for your injuries. With multiple insurance companies and a myriad of paperwork and red tape to cut through, you want an experienced and professional legal team on your side. NK&P has the background you need, with hands on experience in winning successful judgments for our clients. The pain and suffering from a car accident can last a lifetime, and it's critical to have the best possible legal assistance.

SLIP AND FALL
Slip and fall injuries are an all too common occurrence in Florida, with frequent wet weather conditions creating hazardous sidewalks, stairways, wet floors or parking lots, and other dangerous areas. Slip and fall injuries can cause torn ligaments, hip and bone fractures, and even head trauma, leading to long term pain and suffering, as well as loss of income and overall quality of life. If you've been injured in a slip or fall, you need the best possible legal team working to ensure fair compensation.

HEAD | BRAIN TRAUMA
NK&P attorneys have handled numerous actions involving head trauma and brain injury, and know what to look for when evaluating the scope of damages. We have a point by point check list designed to ferret out the early symptoms of injury-related brain damage and diminished capacity, using our long experience to direct lines of questioning that even your health care provider might not consider.
No recovery, no fee. Free consultation. 305.931.6666 (DADE) | 954.523.8292 (BROWARD)
We'll Impress You
At many other personal-injury law firms you are assigned a paralegal or a case-manager, while your lawyer works behind the scenes.

At NKP you always communicate directly with your lawyer, we keep you involved in the process. We like our personal injury clients to ask lots of questions so they feel like they understand and are informed.

Call 305.931.6666 or 954.523.8292 and speak to your lawyer today.

Our Guarantee
You have nothing to lose by hiring NKP as your personal injury law firm. We only get paid if we make a recovery on your behalf. If we do not win you do not pay a dime in legal fees OR costs!

Always free consultations.