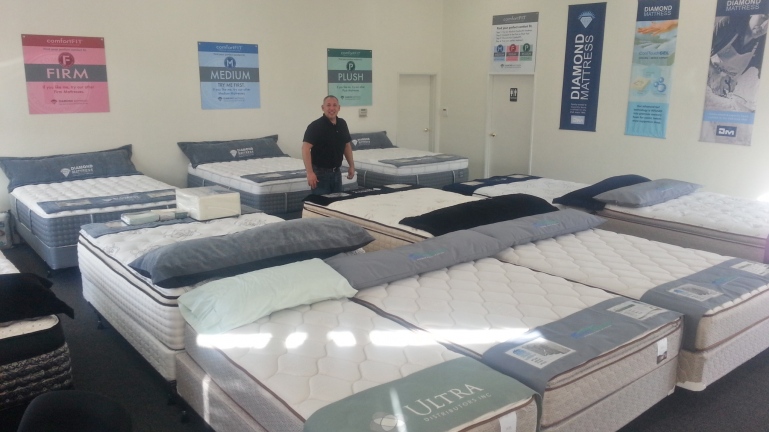 Contact Info
Sierra Mattress Company
Tony Gurule
5301 Longley Lane
Suite B38
Reno, NV 89511
Phone: 775-544-8080
Contact Form
Text the word: SIERRAMATTRESS To: 72727
Website:
www.sierramattresscompany.com
Photo Tour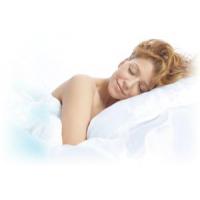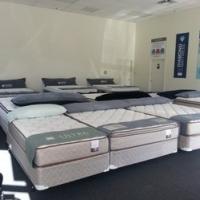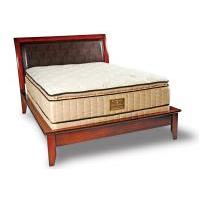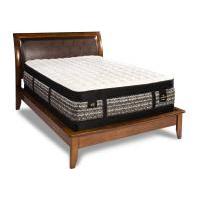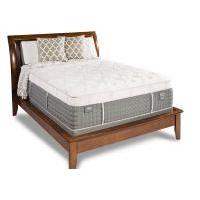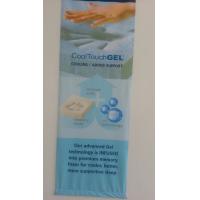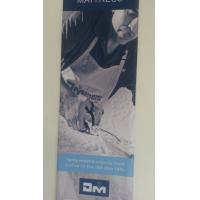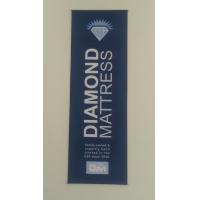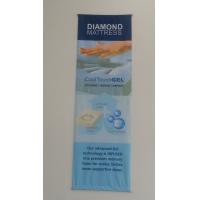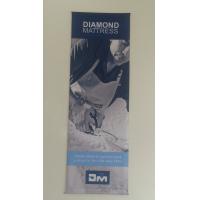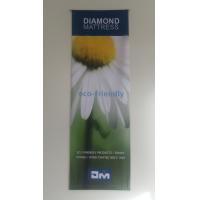 Hours of Operation
Monday thru Saturday from 12:00 PM till 7:00 PM
Mornings by appointment
Closed on Sundays
About Us
NORTHERN NEVADA RESIDENTS – YOU WORK HARD FOR YOUR MONEY!
And, you deserve a good night's rest on a high-quality mattress with the peace of mind knowing you didn't pay too much for it! That's why Sierra Mattress Company of Reno/Sparks was formed.
THE SIERRA MATTRESS COMPANY DIFFERENCE
If you are like most people, you are looking for a high-quality mattress at an affordable price. The big mattress chain stores and big furniture stores always have special promotions and sales, but if you think about it, they also have huge retail showrooms, massive advertising campaigns, commissioned salespeople, corporate offices, and fat-cat corporate executives which all need to be figured into the highly inflated retail pricing for their "S" brand mattresses (Sealy, Serta, Simmons, Stearns & Foster, Sleep Number, etc). Even with their sales gimmicks, you still pay top dollar for your new mattress.
Instead of feeding the corporate machine with all of their excessive overhead, purchase your next new mattress from a local Nevada business that will offer you REAL VALUE.
Our brands of mattresses are all made in the USA and are even private labeled for many of the top retailers.
Bottom Line: You'll get the highest quality mattress at a lower price. We have queen-sized mattress sets (foam encased) starting at only $399.00! Our mattress sets include the mattress, foundation, AND frame – all bundled together. No surprise up charges here. And, if you are looking for one of the absolute best mattresses in the industry, come by and experience the Diamond Mattress difference! We promise you will be blown away by the quality and value. Why pay $2,500.00 to over $5,000.00 for a Premium Top of the Line Named Brand Mattress when you can get a Hand-Crafted Top of the Line Diamond Mattress starting at only $999.00.
Stop by our NEW Industrial Flex-Space Showroom or call to schedule a personal appointment with the owner(s). You will get the best overall value in the city, PLUS top-shelf customer service! Buy the SMART WAY! Buy from Sierra Mattress Company! Discount Discounters
Rest Assured – You Won't Pay Retail!