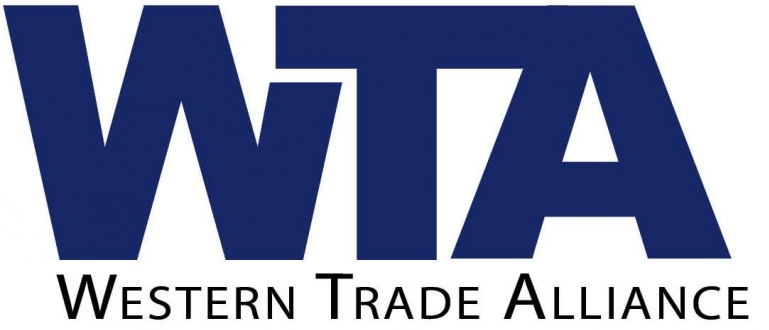 Contact Info
Western Trade Alliance
Nate Lance
1280Terminal Way, Unit 7
Reno, NV 89502
Phone: 775-636-8191
Contact Form
Website:
www.westerntradealliance.com/
Photo Tour
This will show up if the script is missing or flash isn't installed
Hours of Operation
always available on line
About Us
Welcome to Western Trade Alliance

We offer you the world's largest barter marketplace, and give you the e-business resources you need to build your bottom line with access to thousands of new customers, stronger cash flow, increased buying power, greater sales volume and access to new markets for sale of your product or service throughout the world. Tens of thousands of business owners and professionals already trade in our global trade alliance. Earn Trade Dollars from these new customers and put your new purchasing power to work running your business, expanding your operations, or enhancing your personal standard of living without spending cash.
WHAT IS BARTER?
Implementing barter into your everyday business practice has become a necessity to grab your share of the revenue from this enormous business potential. Learn the fundamentals of barter but, more importantly, expand your creativity and implement these new ideas to generate profits.
Western Trade Alliance, a member of the world's premier Global Trade Alliance, gives you the resources you need to build your bottom line. Thousands of business owners and professionals already trade in the Global Trade Alliance. Earn Trade Dollars from these new customers and put your new purchasing power to work running your business, expanding your operations, or enhancing your personal standard of living without spending cash. Unlike being a member of a small independent barter exchange, member's of trade exchanges that participate in the Global Trade Alliance are empowered with online worldwide trading combined with a broker-centric network of barter professionals to assist you in facilitating trades locally, across the country or across the globe. Enhance your members trading experience and apply for a trade account today.
FAQ
1. When are the transaction fees processed?
Member statements are emailed on the 1st of the month. Fees are electronically processed to a Member's credit card, debit card, or checking account on file with Exchange between the 1st and 10th of each month.
2. Why do you ask for my Social Security number or Federal ID number?
The Tefra Act designates Barter Exchanges as third party record keepers, the same as banks and credit card companies. IRS regulations dictate that barter sales are the same as cash sales, as the seller is receiving revenue that can be spent just like cash to purchase products and services. Therefore, barter sales are taxable income that must be reported to the IRS by barter exchanges. By February of each year, Exchange will send each member a 1099b detailing their barter sales for the previous year. In March of each year year, Exchange reports all income from barter sales to the IRS, as required by law.
3. Who can barter?
Any educator, business or person that can offer a product or perform a service can apply for an account with Exchange. You must agree to the trading rules and be fair and equitable in your dealings with other Exchange members, just as if they were cash customers.Exchange is simply building a large network of educators, companies and people that understand barter and want to get the numerous benef its it has to offer.
4. How does barter work?
Exchange Members earn trade dollars by selling continuing education classes, products, services, travel or advertising on barter to another member. That seller can then purchase a variety of products and services using the trade dollars they have earned from sales that were deposited into their Exchange Barter account. For example, if a painter trades $1,000 worth of painting services to a restaurant through Exchange, the painter can now buy $1,000 worth of products or services from any participating member of Exchange, or they may even choose to accumulate more trade dollars to make a larger purchase in the future. And, as a member of Exchange, you are empowered to purchase or sell products or services with any members of Exchange or its affiliates.
5. Can I sell an item for part cash, part barter?
The short answer is no. Exchange Trading Rules indicate that the first $2,500 of a transaction must be 100% barter. The amount over $2,500 can be part cash and part barter, all barter, or all cash. Keep in mind that when you go to purchase products or services you'll want to buy at 100% barter and pay the same as the retail cash price. Any business you are selling to would want the same value for their trader dollars.
6. Why do you ask for my credit card, debit card or e-check information?
Monthly and transaction fees are processed automatically each month to each member's credit or debit card or bank checking account. On or about the the first of each month you will be sent a Exchange Barter statement detailing your purchases, sales and fees. Additionally, if you need a copy of any past statement, they are always available online on your Account page.
7. Why should I pay cash for my products and sell it for trade dollars?
In every business there is a cash cost of doing business. Bartering is about getting full retail value for your continuing education classes, products or services. If you're in a service industry and have empty appointments, you still have fixed costs of rent, electricity, salaries, etc. You pay these costs whether or not you have customers, so why not bring in trade clients to fill in the empty appointments. After all you can't sell today's empty time tomorrow.
If you're a retail store that purchased 100 items at $10 each and sold 90 of them for $20 each, you've covered your cash costs and realized a cash profit. Now you have 10 items just sitting on your shelves. You can put them on sale for $10 each in cash and have $20 worth of buying power or make them available for trade dollars (full retail, not sale price) and have $200 trade worth of buying power.
Restaurants have empty tables, hotels have empty rooms, and radio stations have empty time. Just remember, when customers are coming through your doors, they always bring more customers.
8. Who pays for shipping?
Sales tax, tipping and shipping is always paid by the buyer in cash. Always get shipping and sales tax up front, before shipping an item.
9. What does it cost to get started?
There is a modest monthly charge of $10.00 to access the nationwide barter network. Each time you make a purchase there is a 5% fee (cash dollars). Each time you make a sale, there is a 6% trade dollar fee charged. This covers accounting, marketing, promotions, and member services.
10. Does Exchange provide support?
Yes. We start by assigning you to a broker that will set up a website 'how to' tour and help you put your first few items into the marketplace. We also have a manual that explains the benefits of bartering and where your business can use barter dollars. Your broker will also check in with you periodically. You can call our office at anytime or email your broker with your questions.
11. How should I price my product or service?
The price you quote to Exchange members is the same price you would quote to a cash paying client. Exchange is simply another method of payment, just like cash or a credit card. Remember that business owners are educated shoppers.
12. What if I need to make a purchase before I have earned enough trade dollars?
Just like a bank, we encourage businesses to apply for an Exchange line of credit. If you qualify you can begin purchasing immediately. You can also use your line of credit to expand your business or form a new business venture when traditional funding is not available.
13. Why would I want to accept Trade dollars instead of cash?
You're not accepting Trade dollars instead of cash. You're receiving new trade customers in addition to your cash customers. If you have idle time in your week or your shelves are overstocked, why not accept trade dollars? You can spend the new found revenue to offset business expenses, pay employee incentives, or enhance your quality of life. And quite often, trade clients will refer their cash paying friends and family when they enjoy the great service you provide them.
14. How can I pay my rent and electric bill with Exchange?
The cash you save by using Exchange can be used to pay for those expenses that might not be payable in Trade dollars. For example, you can pay for a mechanic, advertising, and dental care all on trade. The cash you save on these expenses can be used to pay for your rent and electric bill. Or perhaps you can use your trade dollars to design a new website that attracts more cash customers. Bartering is a powerful business tool that brings you cash.
15. Do I have to pay income taxes on the sales I make with Exchange?
Barter exchanges are required by the IRS to report all barter sales at the end of each year. Exchange members receive a 1099B at the beginning of each year for barter sales made the previous year, but you can also view your monthly statements online. Just like with cash sales, there are business deductions you can take when you use trade dollars for business expenses.
16. How is bartering through Exchange better than direct bartering?
Exchange eliminates the restrictions and downfalls of one-to-one bartering in which each business must want what the other has to offer at the exact same time. With Exchange you are not limited to buy from the member you sell to. You can use your trade dollars to purchase from any member in or the Global Trade Alliance. In addition, Exchange membership brings your company new sales to new customers so that you can used the new found revenue to minimize your cash outlay for everyday business expenses.