Meet the Sitters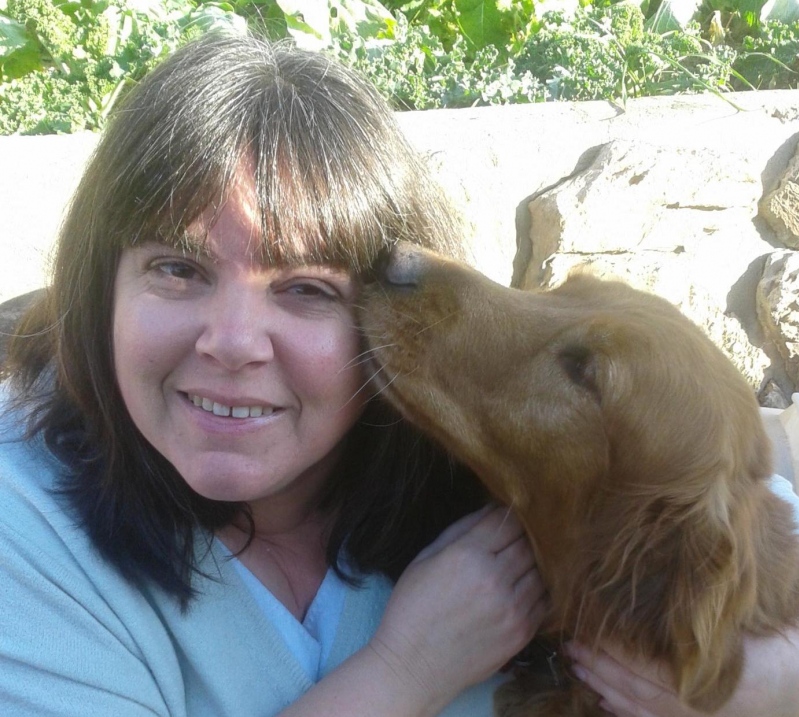 Hi. My name is Katy. My love of animals began, well…it has always been. Starting with my dad's Labrador retriever and my first dog, a Miniature Schnauzer named Muffin, to the myriad of dogs, cats and horses that have come into my life and left their paw and hoof prints on my heart.
I am a big advocate of adopting from shelters and rescue organizations. For about three years, I was heavily involved with Golden Retriever rescue. About 15 different Golden Retrievers came and went from my home during that time. Nearly all the animals I have had in my adult years were rescues, including several horses…one of whom was the equine love of my life.
Currently all the animals in our family are rescues, except our chickens! Penny, a Golden mix of excitement and love of life, was adopted as a puppy from a rescue group. Drake, my big mama's boy, is a Golden rescued from a local shelter. Little Kitty is a tiny calico that showed up at our door many years ago and never left. Mamacita, the sweetest cat I've ever known, was dumped in our yard while in labor and had five kittens in our bathroom within two hours of her arrival!
It has been my pleasure to care for dogs, cats, lizards, a frog and horses since I began working with All God's Creatures last summer. Some have already wrapped their paws around my heart. I look forward to meeting and caring for your four-legged children as well.