Contact Info
Schneider SIgns
Marie Schneider
442 Kansas Ave.
Unit E
Modesto, CA 95351
Phone: 209-529-5910
Fax: 209-529-5910
Contact Form
Website:
www.schneidersigns.com
Photo Tour
This will show up if the script is missing or flash isn't installed
Services
signs
banners
trucks
trailers
t-shirts
menu boards
logo design
business cards
post cards
real estate signs
Hours of Operation
Monday - Friday 9:00 am to 5:30 pm
About Us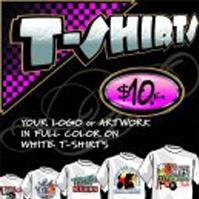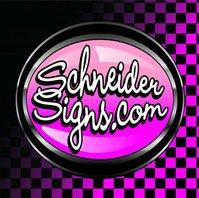 Since 1982, Schneider Signs has been providing vinyl lettering for signs, banners and vehicles in the Modesto area.
Marie Schneider has carved out a niche for her business by providing while-you-wait service to literally thousands of small business people in the 209 area code.
Schneider Signs can also assist you with logo design, business cards, post cards and T-shirts. Her business is a literal "Mecca" for small business people who want to cost-effectively promote their business.
Schneider Signs is located at 442 Kansas Ave., Unit E Modesto, California 95351. Call or fax Marie Schneider at 209-529-5910 or visit http://www.schneidersigns.com to see photos and examples of her work. Tell her Local First sent you.