Contact Info
Ameriprise Financial
Mark Stooksbury
1111 Northshore Dr
Suite N250
Knoxville, TN 37919
Phone: 865-357-5000x205
Email:
mark.stooksbury@ampf.com
Text the word: AFINANCIAL To: 72727
Visit our Website
Hours of Operation
Monday and Tuesday: 8:30 am - 4:30 pm
Wednesday 8:30 am - 2:00 pm
Thursday and Friday: 8:30 am - 4:30 pm
About Us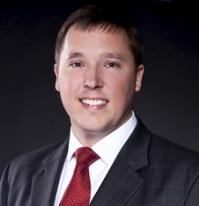 Organize your finances today and plan for a more confident retirement tomorrow. We can start by talking about your dreams and goals and projecting your retirement income and expenses. Together, we can address the many options you may have for your retirement. I am passionate about working with my clients and want them to experience financial confidence now and in retirement. I will look at your entire financial picture — cash reserves, debt management, investments, protection, and taxes, ask targeted questions and listen closely to your answers. I want you to feel confident that the advice I provide reflects your unique dreams and goals.Ameriprise Financial is committed to giving back to our communities by supporting organizations whose shared goal is to improve the lives of individuals from all walks of life.