Contact Info
Powered by Nature, LLC
Zimbo Paul
Phone: 865-679-2491
Fax: 320-213-1937
Email:
REO@poweredbynature.net
Text the word: POWEREDBYNATURE To: 72727
Website:
www.poweredbynature.net
Photo Tour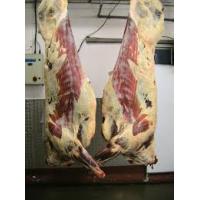 Going Green Commitments
I will recycle. I will not use chemicals toxic to the soil. I will limit fuel use as much as possible. I will capture more carbon than I emit. I will try to run an operation as sustainable as possible. I will try to generate as much of my energy as I can. I will heat my home with renewable energy. I will not waste.
Hours of Operation
I will speak to you at any time just call 865-679-2491 or email me at REO@poweredbynature.net

I am also available to speak to groups on a wide range of subjects. For more info see http://www.poweredbynature.net/Speakingtopics.html
About Us
Powered by Nature, LLC consists of: the farm, a Shaklee business, a lactation consultancy, and security consulting.
1) Vintage Quest Acres -VQA is a farm producing a wide variety of foods without hormones, antibiotics, pesticides or herbicides. Livestock is spring watered,grass-fed, free range and humanely treated. Soil fertilization is mostly composted manure, wood chips, and coffee grounds. VQA produces food all year long.
Produce includes many vegetables, meat, and dairy from goats and cows, meat and eggs from ducks, turkey and chicken, many fruits, mushrooms, honey, herbs and more.
The main focus of VQA isZimbo's Beef - corn free, chemical free, pastured, local, boutique beef at a very reasonable price. It is sold bulk by the 1/4 animal (normally 150-200 lbs hanging weight).
2) Bloom - a Shaklee distributorship.
3) Bloom in Breastfeeding - Lisa Paul's lactation consulting practice.
4) GISS - Global Integrated Security Solutions is a security consulting service. We do not sell/install hardware nor do monitoring.