Contact Info
SmartBank
Kimberly Welker
202 Advantage Place
Knoxville, TN 37922
Phone: 865-437-5746
Fax: 865-868-2713
Contact via Email
Visit our Website
Services
Checking & Savings accounts
Business Loans and Lines of Credit
Consumer Loans and Lines of Credit
Home Equity Lines of Credit
Letter of Credits
CD's and Money Market accounts
Auto Loans
Boat Loans
Unsecured Loans and Lines of Credit
Merchant Services
Hours of Operation
Monday – Friday
Drive thru: 7:30am – 6:00pm
Lobby: 8:00am – 6:00pm
Saturday
8:00am – 12:00pm

About Us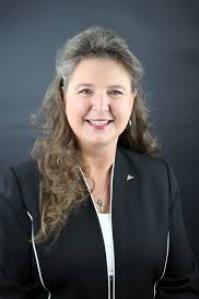 I have over 31 years of experience in the financial industry, and lending is my specialty. I am passionate about helping clients save money, and most importantly, providing them with creative solutions for their financial needs.
At SmartBank, we offer innovative banking products, and we are committed to helping you prepare for the future. You can take advantage of our different account options, allowing you to create the best financial management solution for your life. We promise that when you choose to bank with us, you are choosing to manage and protect your assets in the smartest way possible.
Not all loans are created equal, and at SmartBank we understand every case is different. Whether you are building a home, need a home equity line of credit, buying a car or just need a small personal loan to tide you over, I will help you find the best way to finance your personal needs.
Helping your business grow is important to us, and at SmartBank, we offer a variety of loan options to fit your business needs. My job is to make sure that we work together to see that your business finds the right solution.