Contact Info
Fairway Independent Mortgage Corp.
Marc Smitherman
525 W. Lamar Alexander Parkway
Maryville, TN 37801
Phone: 865-566-1663
Fax: 1-866-462-6483
Email:
marcs@fairwaymc.com
Text the word: FIMC To: 72727
Visit our Website
Hours of Operation
Office Hours 8:30 - 5:00 Monday Through Friday

Our Loan Officers Are Availiable 24/7 To meet Your Needs
About Us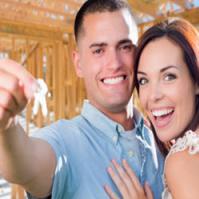 My goal is to help you succeed at one of the most important decisions you can make in your life. Meeting the goal of home ownership is not just a sense of accomplishment, but can also be a great investment. I am committed to making this experience for you both positive and memorable. Let me be the one to walk you through the steps and help you enjoy the process of buying your home. Whether you are a first-time homebuyer or simply trying to increase your portfolio with real estate investments, I am committed to helping you through this process.
AmeriFirst Financial, Inc. Learning Center
You have trusted partners in the home buying process: your real estate agent and people like us. We're here to help answer any questions you may have about the loan process and types of loans available. We can also help clarify the words and acronyms used in the process.
And, we understand it's nice to have a written resource to refer to as well.
That's where the Learning Center comes in. The Learning Center provides information on:
Loan application process
Mortgage glossary of terms
Loan types
Understanding your credit score
Improving your credit score
Remodeling before selling
Moving checklists
Mission Statement
We're here for you, ready to guide you through the often difficult and confusing process of choosing and getting the exact loan to meet your specific needs.